Meet Amy's Team
The McCafferty team is committed to providing you with exceptional service for all your home selling and home buying needs.
I provide you with expert knowledge, great attention to detail, and that extra effort to make the process as stress free as possible! I take great pride in the relationships I build and always work relentlessly on the client's behalf to help them achieve their real estate goals.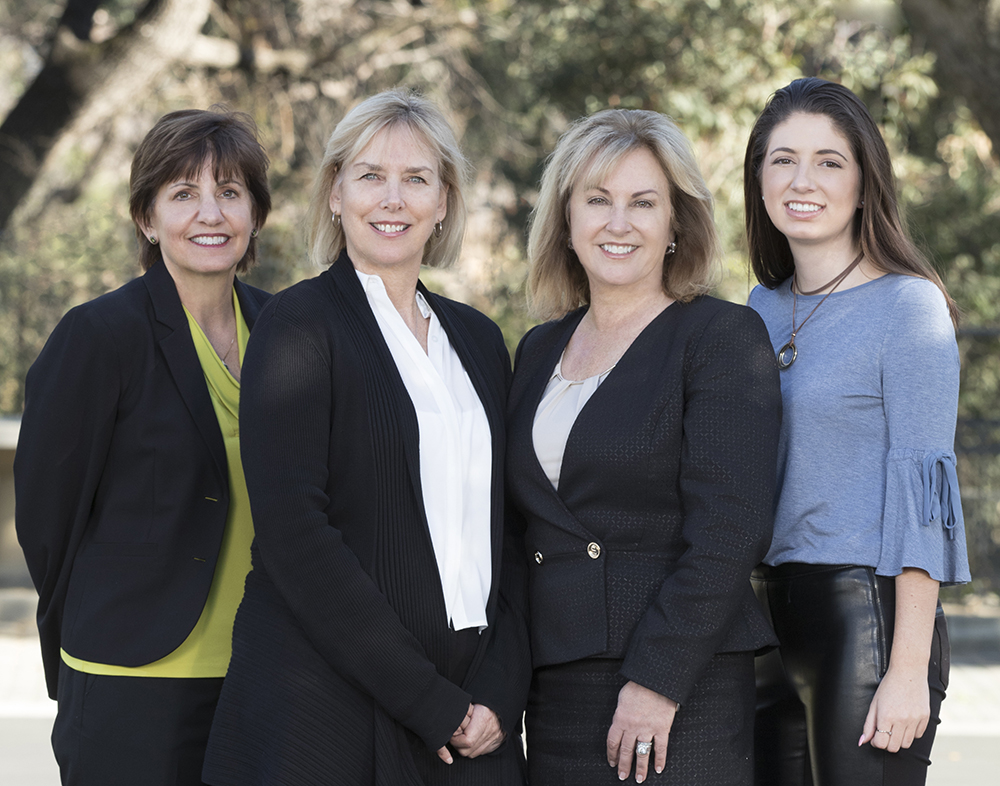 ---
Emily Barker
Marketing Assistant
Emily's main focus is to make sure Amy's office runs smoothly. She orchestrates and facilitates the preparation process of getting Amy's listing ready for sale, and she coordinates the marketing throughout the active listing status. Once Amy signs a listing, Emily and Amy walk the property to make a list of what should to be done for the biggest return on investment. Following the walk-through, Emily works as a project manager. She prepares the property preparation list, coordinating all property inspections, repairs, staging and photography. Amy has strong relationships with seasoned and trusted vendors. They understand that preparing the property for sale is time sensitive and keep to a tight budget. Emily schedules and meets all the vendors to obtain bids and outlined the desired tasks. In addition to preparing a property, Emily is responsible for all of our marketing medians, online prints and advertising. Emily ensures that each one of Amy's listings attains the highest level of visibility possible. By overseeing the professional advertising copy and layout of the brochures, we insure that all desirable characteristics of the property are highlighted. Once a property is active on the Multiple Listing Service, Emily continues to monitor the online presence, print advertising and any necessary schedules. Emily works closely with Amy to make sure her clients are receiving the analytics of the different website searches.
---
Jennifer White
Licensed Agent, Transaction Coordinator
Jennifer oversees all of Amy's escrows. At the onset of a listing, Jennifer prepares the paperwork for the listing contract. Once the listing is signed, Jennifer will open escrow with Amy's title company and begin to assemble the entire disclosure package which will include all the contractual and advisory disclosures. Each document is tagged for an initial or signature so when Amy reviews and completes the disclosures with her clients, they have a fully prepared package. Once the disclosures are completed and returned, Jennifer will do her first audit on the file, organizing the disclosure package for Amy to forward to prospective buyers or agents. Jennifer will monitor agent downloads of the disclosure packages on Amy's listings. Once there is a ratified purchase contract, Jennifer conducts her second audit, making sure all the contractual documents are signed and all the disclosures have been acknowledged. Under Amy's direction, Jennifer drafts an escrow calendar outlining the important dates of the transaction. Following each step of the transaction and close attention to detail, Amy clients can rest assured every step of the way is closely monitored for the ultimate goal of closing escrow.
---
Kristine Maus
Social Media Manager
Kristine, Amy's social media guru, ensures that all of Amy's social media accounts are running smoothly. From Facebook to Instagram, and Twitter to LinkedIn, Kristine works with Amy to develop and implement strategies in order to increase Amy's online presence and her listings' online visibility. Kristine creates Amy's social media profiles, manages regular posts and monitors the success of marketing efforts. Kristine's focus is to not only increase the exposure of Amy's properties, but to also assist Amy in building strong online relationships by sharing Amy's market and interior design expertise.
Location
663 Blossom Hill Road #200, Los Gatos, CA 95032
DRE#
:
00967324